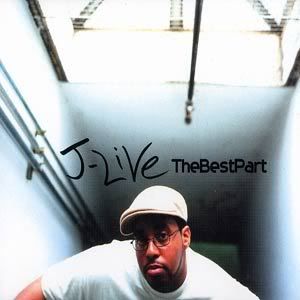 J-Live - The Best Part
1. Outside Looking
2. Intro
3. Got What It Takes
4. Don't Play
5. Vampire Hunter J
6. YES!
7. Them That's Not
8. Kick It To The Beat
9. Wax Paper
10. Timeless
11. Get The Third
12. School's In Remix
13. R.A.G.E.
14. True School Anthem
15. Inside Looking Outro
16. The Best Part
17. Play
18. Braggin' Write Revisited
19. Epilogue
Check this out, J-Live, is possibly one of the most talented Hip Hop artists ever slept on. Honestly, he's a beast on the mic. He strings together rhymes like a lyrical surgeon. I have so much to say about this dude, but I just can't seem to express how amaizng he is. Download this and hear this lyrical master for yourself. Get to it!
My personal favorites:
Wax Paper
,
Get The Third
,
Dont Play
, and
Vampire Hunter J
.
Get It!