Well, I'm pretty excited to about this blog so i wanna kick things off with a bang....a black and white bang....from Asia! I'm not sure if any of you have heard of Giant Panda of Tres Records, but if you have then you know what I'm talking about! If you haven't you better wake up cause these guys are a Black, White, and Japanese trio that will blow your speakers out. Don't underestimate the power of the panda. You have much to learn young grasshoppers. check em out!
Giant Panda Myspace
If your feelin' their style, well its your lucky day! Tell 'em what they've won johnny!
2 free
downloads
!
Giant Panda - Fly School Reunion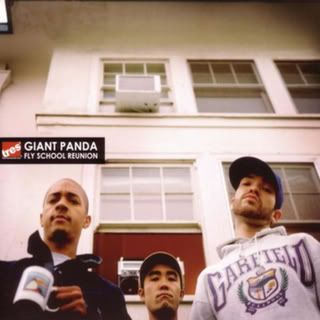 1. Rap Attack Intro
2. One Time
3. With It
4. Super Fly
5. Just Cause
6. Diggin In The Tapes
7. 90's
8. Sho' Improvin
9. Chops
10. Grand Prix
11. Always Dope
12. 3rd Party
13. Racisit
14. T.K.O.
15. Strings
16. Classic Rock
Get it!
Giant Panda - Electric Laser


1. Laser Beam (Scotty's Theme)
2. Justin Case
3. Ready to Fly
4. Speakers Pop
5. AIM
6. Laser Ray
7. Precise Calculator
8. Same Old $#!+
9. CinemaX
10. Pops
11. Let it Go
12. Do the Robot In Cyberspace
13. Speakers Funk
Get It!