Well, I've been out for a while now, and now I'm back with vengeance! Today I'm going to give you my top ten albums of all time. There's a few exceptions to the rule, but this is the general line up right here. And hereeeee we go:

10. Blue Scholars - Bayani
9. Son of Ran - Tribute To Sky City
8. The Roots - Illadelph Halflife
7. Jay-Z - Reasonable Doubt
6. Nas - Illmatic
5. Canto I - Entry Level/Elements
4. People Under The Stairs - O.S.T.
3. Crown City Rockers - Earthtones
2. Giant Panda - Fly School Reunion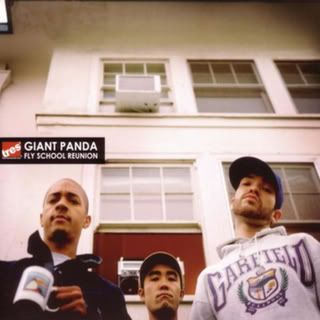 1. Lupe Fiasco - Lupe Fiasco's Food and Liquor
Well, thats all folks. Remeber theres a few exceptions such as Binary Star's
Masters of the Universe
, Lupe's
The Cool
, Giant Panda's
Electric Laser
, a few more Roots albums, Canto I's
While You Were Sleeping
, Mission's
One
....and etc. Again this was just my general line up. Keyword general.